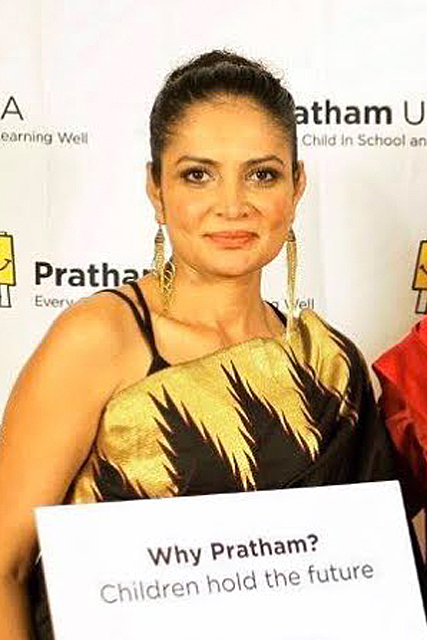 Priyanka Behl of Behl Designs
Priyanka Behl — Owner of Behl Designs
My Story
I always remember the feeling that my surroundings gave me, and that is what I have always tried to make present in my work. My Mom is my hero. She is stylish, warm, and creative — and that's my design style. She brought a sensibility of luxe and of living life to the fullest to all that she did. She had a great eye and a keen sense of design.
From my earliest years, I have been inspired by her appreciation for beauty and fabulous textiles. This was one of the ways she exposed me to the world, and I feel this had an enormous influence on my love of the beauty of textiles. She mixed colors, textures, patterns, and embroidery to create beautiful designs. She always loved silk, cottons — natural fabrics. And there were always fabrics in the home which intrigued and delighted me as a child. I often accompanied her as she did her work, and so I developed a love for textiles and the process of creating something from the ground up. One of my very first "design projects" was working with my mother in selecting fabrics to make a cover for a daybed and lots of throw pillows. It was my initial exposure to fabrics and design.
I value things with a history such as monuments, and I try to bring this aesthetic into my textiles. I think about the smallest details, yet without fussing too much about it. Designing textiles is a fun and happy pursuit. I enjoy every stage of the process.
It is the art of creating something beautiful and my love for textiles which has led me to become a designer.